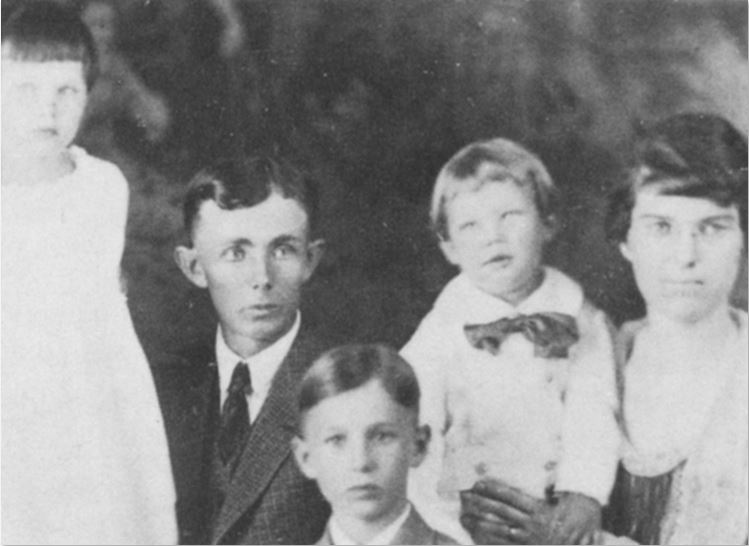 A Pioneer Heritage in the Upper Country
By Steve Lent, Museum Historian
Dora Glee Laughlin was born on April 23, 1891 at Narrows in Harney County, Oregon. Her parents were Edgar and Elizabeth Darnielle Laughlin. They operated a sheep ranch near Narrows. When Dora was seven years old the family moved to Suplee in Crook County. Dora attended school at the Suplee school. The family moved to Beaver Creek in 1900. They bought the Andrew Noble Ranch on Sugar Creek in 1910.
Glee, as she was commonly known, taught school at Paulina for a short while. She met Charles Congleton who was working on the nearby Blue Mountain Forest Reserve, which later became the Ochoco National Forest. They were married on August 24, 1910. Both Glee and Charles homesteaded near Paulina. They had three children Ross, Ila and Lowell. They bought 160 acres on Beaver Creek near Paulina in 1914. Charles continued to serve as a ranger for the Ochoco National Forest while maintaining his ranch. The ranch was primarily bought as a place his family could stay close to a school.
Through the years they expanded their ranch holdings. Dora and the children helped manage the ranch operations particularly while Charles was away on official Forest Service business. The ranch began to become a full-time operation and Charles resigned from the Forest Service in 1927 to dedicate his time to the ranching enterprise.
Dora was active in a Home Extension Unit, the local grange, the Golden Age Club and the Prineville Community Church. Dora and Charles operated the family ranch until 1948 when they moved to Prineville. Their son Lowell continued to operate the family ranch for several years. Charles died on September 26, 1962. Glee lived on for several years and she passed away on February 9, 1971.